The movie Jaws is worth to be celebrated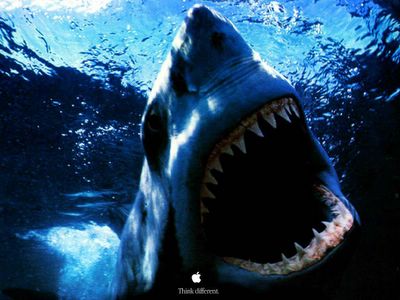 First Jaws Fest to be celebrated in memory of the movie

Thirty years ago a movie by a little-known director, Steven Spielberg, put Martha's Vineyard on the map as Amity Island, a New England seaside town being menaced by a great white shark. Vineyarders have recently decided that ``Jaws'' is worth celebrating.
Jaws Fest, the first of what organizers hope will be a popular annual event, debuts June 3 to 5, and will feature indoor and outdoor showings of the movie, a clambake, workshops on the filming, autograph-signing sessions by more than 25 of the cast and crew (but not the principals; no Dreyfuss, Scheider or Spielberg), appearances by author Peter Benchley and more.

An exact head-to-tailfin replica of Bruce, the shark model used in the movie (it was famously nicknamed ``Flaws'' for its many malfunctions) will travel from Menemsha to West Tisbury to Edgartown, providing a great photo op. A souvenir map will show visitors where filming took place in 1974 across the island.
The festival coincides with the release of the 30th anniversary ``Jaws'' DVD. For more on Jaws Fest, go to
www.mvy.com/jaws
.
``Jaws'' not only scared people from stepping foot into the ocean, but changed the lives of some island residents. Herald travel editor Fran Golden and photographer Tara Bricking recently met a few.
Even today, Lee Fierro is known as the lady who slapped Chief Brody.
In ``Jaws,'' as Mrs. Kitner, her son is eaten by the shark and she tells the chief, ``You knew there was a shark out there! You knew it was dangerous! But you let people go swimming anyway!'' before giving him a wallop.
Back in 1974, Fierro was a New York actress who had given up her career and moved to the Vineyard to raise her five kids. She got the call to meet Spielberg at an inn in Edgartown and he asked her to improvise a scene that involved telling her son he can't go for another swim.
``I kept saying no, no, no,'' she explained. After a few minutes, she said Spielberg interrupted her, saying ``Lee, you have to let him back in the water or we don't have a movie.''
The slap scene took 17 takes and the appearance rekindled her appetite for theater - Fierro has since performed in and directed dozens of shows for adults and children on the island and runs the Island Theatre Workshop - and made her a local celebrity. Will Pfluger is the Edgartown assessor today, but to ``Jaws'' fans he is the sailboat captain who has an exchange with marine biologist Hooper (Richard Dreyfuss) on the pier: ``I am having an argument with a woman. He (Dreyfuss) says, `Do you got a paddle on the boat?' And I turn around and say `Yeah, I got a paddle.' ''
Pfluger has received residuals of about $25,000 for the role and today nets about $400 to $500 per year. Asked why he was tapped for the part, he said he's a professional guitar player (he even has a CD) and was used to performing on the coffeehouse circuit in New England and Florida.
Since ``Jaws,'' he's also appeared in plays. ``I was a Mountie in `Little Mary Sunshine,' '' he said.
M/V Skipper operator John Potter remembers the filming of ``Jaws'' well.
``I was actually 13 when the first movie was filmed and I was (working) on a party boat on Oak Bluffs harbor,'' he said. ``I was throwing lures at the (fake) shark and Universal wasn't too happy.''
Today Potter runs his own 38-passenger party fishing boat (www.mvskipper.com) and is getting overwhelmed with requests for cruises to film locations during the festival. Potter said he's gotten calls from as far away as Dublin, Ireland; five guys are flying in by private plane from Los Angeles. ``These people are absolutely obsessed with this whole `Jaws' thing,'' he said. ``They are more obsessed than Trekkies.''